I keep crashing on startup.
My crash log https://mclo.gs/ZaGLLMt
Here's my mod list.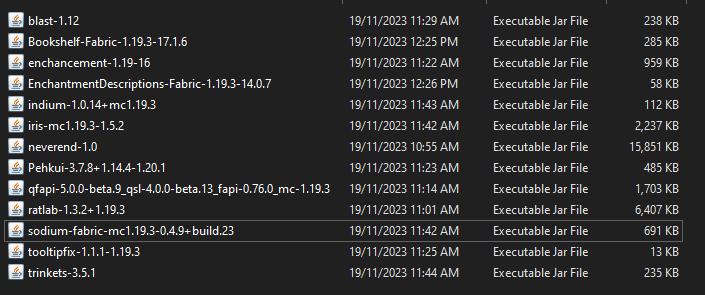 Looks like a problem with a dependency of neverend-1.0.jar. I would make sure you have the lastest version and that its for 1.19.3
This topic was automatically closed 7 days after the last reply. New replies are no longer allowed.