Hello! I'm trying to switch to Quilt but it keeps giving me an internal error, unsure why
here's the log Unknown Log [#GeYzGGb] - mclo.gs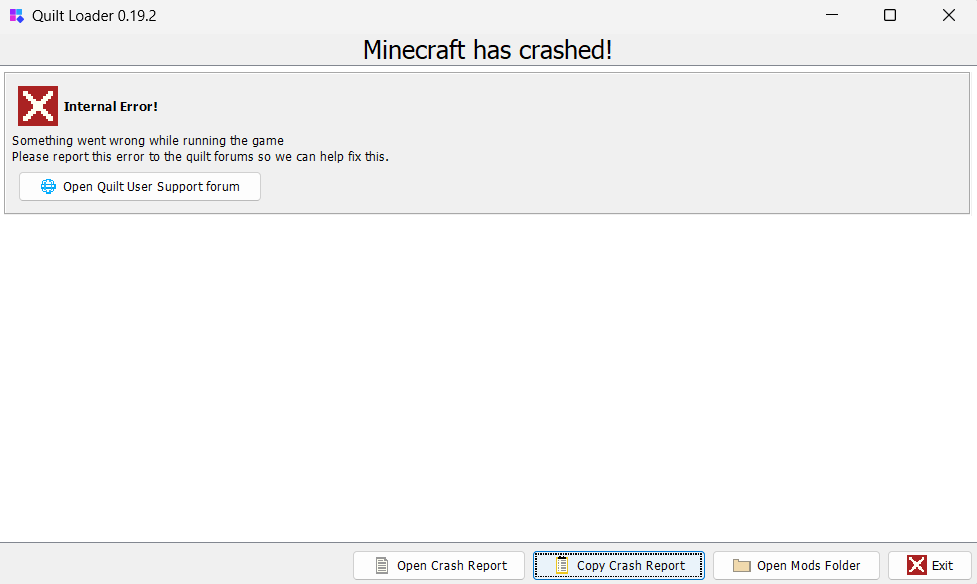 Effective has not been updated to 1.20 yet.
This topic was automatically closed 7 days after the last reply. New replies are no longer allowed.